ERA Elite
The exclusive member-only lounge
Welcome to the space reserved for our most discerning oenophiles. Members are entitled to special wine privileges and luxurious experiences while receiving the highest level of service. Here, you can enjoy shopping for premium wines and reading the latest news dedicated to you, our ERA Elite.
---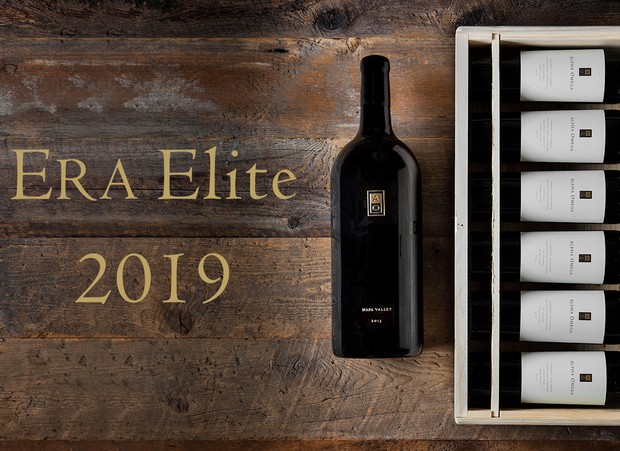 ---
We hope that your 2019 is off to a wonderful start. We're thrilled to let you know about the exclusive ERA Elite experiences that we have designed especially for you this year.

All ERA Elite experiences have a limited capacity. Invitations will go out prior to each event.
February 9, 2019
Seasonal Dinner and Tasting Program
Beckstoffer Dr. Crane Cabernet Sauvignon 2017 Futures

March 16, 2019
Spring BBQ and Pick Up Party
Cabernet Sauvignon 2016 & 2017 Sauvignon Blanc "1155" & Thomas Cabernet Sauvignon 2017 Futures
Baggett BBQ & Appetizers
April 27, 2019
ERA Extravaganza—Morning or Afternoon
April 28, 2019
Sunday 28th is ERA Elite Lunch and Tasting
May 18, 2019
1155 & Oyster Party
Pick Up Party—featuring Cabernet Franc 2017, Merlot/Cabernet Franc 2017
Beckstoffer To Kalon Cabernet Sauvignon 2017 Futures

June 8, 2019
Fifth-Year Anniversary Party
Cordes Cabernet Sauvignon 2017 Futures

July 20, 2019
Sizzling Summer BBQ Pick Up Party
GSM 2017 & Proprietary Red 2013 Library Series
August 15, 2019
Pebble Beach Concourse d Elegance
September 14, 21, 28, 2019
Harvest Parties
featuring Malbec 2017, Cabernet Sauvignon 2013
October 18, 2019
Seasonal Dinner and Tasting Program
November 9, 2019
Single Vineyard Release Party
Petit Verdot 2017 and Petit Verdot / Cabernet Franc 2017
Appetizers and special buffet lunch
December 14, 2019
3rd Annual Holiday Giving Party
We look forward to seeing you throughout 2019! If you need anything, please do not hesitate to call me at 707-302-1130.

And before we get too far into the new year, please watch Alpha Omega's 2017 in Review video.

Sincerely,

Chris Carmichael
Director of Wine Clubs
Exclusive ERA Elite Wines