November 3, 2017 | Philanthropy | Alpha Omega
Alpha Omega's Big Bottle Benefit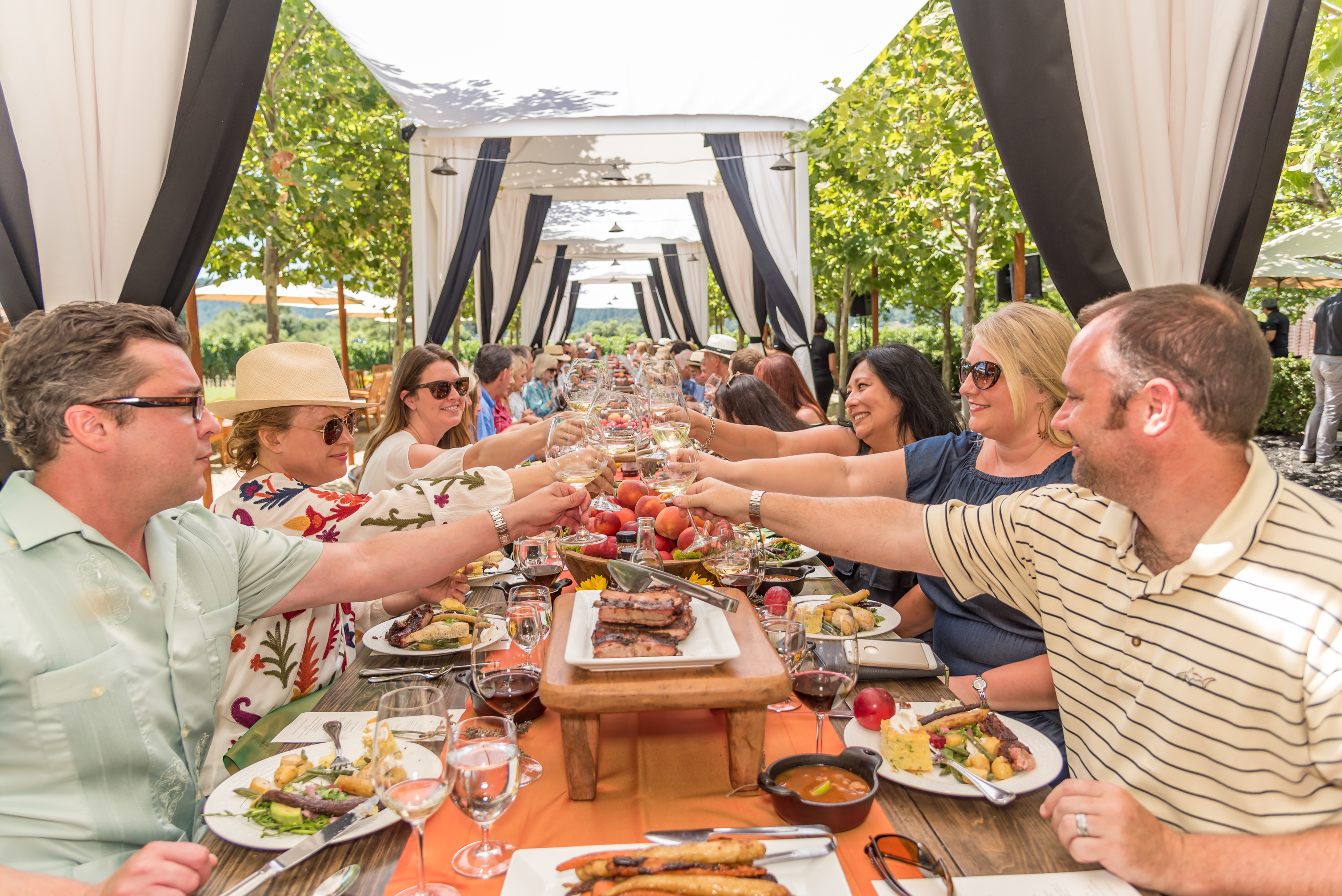 Please join Alpha Omega vintners Robin and Michelle Baggett and the Alpha Omega Foundation, a 501(c)(3), to raise funds to help Napa Valley rebuild following the wildfires that ravaged our beloved region. Help us to reach our fundraising goal and to distribute 100% of all funds donated before the end of this year. Our community needs your help now!
Buy a spot to next summer's biggest Big Bottle, most-smokin' Napa Valley hoedown you have ever experienced at Alpha Omega with the Baggett Ranch BBQ Team going all out, rockin', live country music, dancing and large format Alpha Omega wine flowing!
Alpha Omega is underwriting all the expenses for these two events. 100 percent of funds raised will go to the Napa Valley Community Foundation's Disaster Relief Fund and the Rutherford Volunteer Fire Department. In 2015, Alpha Omega helped raise $100,000 for Lake County residents affected by the Valley Fire and aims to do it again for the Napa Valley Community!
Select a date:
Friday, July 27, 2018
6:30 P.M.
OR
Saturday, July 28, 2018
6:30 P.M.
---
Alpha Omega
1155 Mee Lane
St. Helena, CA 94574
Rutherford AVA
---
$500 per person
---
Email rachel@aowinery.com or call 707-963-9999 to reserve your spot now.
Space is limited.
Comments
Commenting has been turned off.