Events
---
Wine Club Events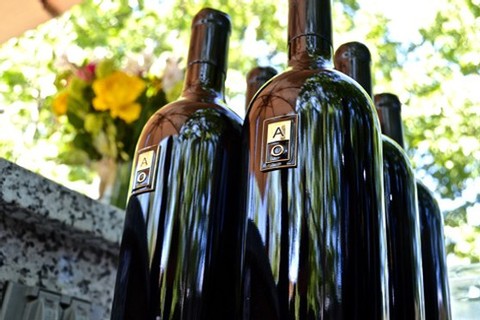 ERA Party
10:30 A.M. to 12:30 P.M. & 2:00 P.M. to 4:00 P.M.
Sat., April 28, 2018
Complimentary for previous ERA purchasers, Guests: $150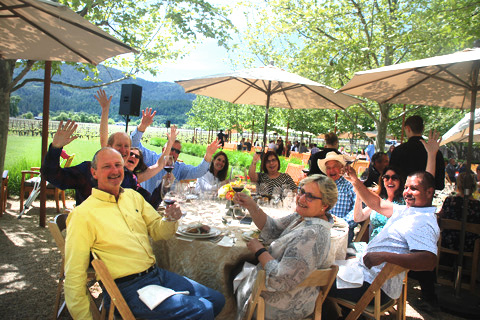 ERA Elite Lunch
11:00 A.M. to 2:00 P.M.
Sun., April 29, 2018
Complimentary for ERA Elite
1155 & Oysters
11:00 A.M. to 2:00 P.M. Sat., May 19, 2018
Wine Club Members: $80, Guests: $100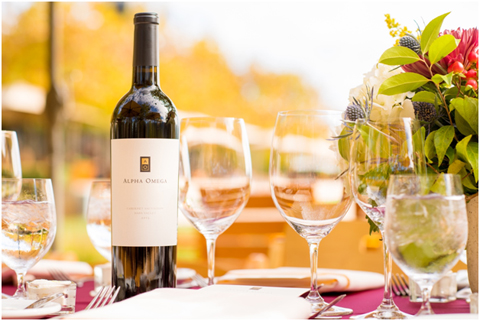 Summer BBQ
7:00 PM to 10:00 P.M. Sat., June 9, 2018
Wine Club Members: $125, Guests: $150
---
Special Events

50th Anniversary of the Agricultural Preserve
Saturday, April 21, 2018
Beckstoffer Georges III Vineyard
Rutherford
In 1968, Napa Valley vintners and others in the community had the forethought to preserve open space and prevent future over-development by enacting the nation's first Agriculture Preserve. 2018 marks the 50th anniversary of this protective land zoning ordinance that established agriculture and open space as the best use for the land in the fertile valley and foothill areas of Napa County.
To honor this milestone, on April 21, celebrated grape grower Andy Beckstoffer, who was instrumental in the Ag Preserve, and Alpha Omega's renowned winemaker Jean Hoefliger will lead a tour and tasting at historic Beckstoffer Georges III Vineyard in Rutherford, where in 2009, 181 acres were placed under a land conservation easement that forever prohibits non-agriculture development. Afterward, attendees will return to Alpha Omega for a tasting of Beckstoffer Georges III on our Vineyard Terrace. Sold out. The Alpha Omega Foundation will donate 100% of tickets sold to local nonprofits to help those affected by the wildfires.

Big Bottle Benefit
6:30 P.M. July 27, 2018 or Sat., July 28, 2018
$500 - Click here for details

Music in the Vineyards
Roll Over Beethoven, The Party
Alpha Omega
June 23, 2018 | 7:00 P.M. to 10:00 P.M.
Alpha Omega is excited to host Music in the Vineyard's Roll Over Beethoven, The Party, an upscale, down-home evening on our Vineyard Terrace which includes a delicious dinner, wines, music and dancing. Vintners Robin and Michelle Baggett donated the winery for this private, sold-out event, and vintners Jeff Gargiulo and David Duncan, who will perform with their popular country rock band, the Silverado Pickups, donated their talents. Music in the Vineyards, a 501(c)(3), is a nationally-acclaimed chamber music festival held each August in the Napa Valley. For more information on MITV, click here.
---
Private Events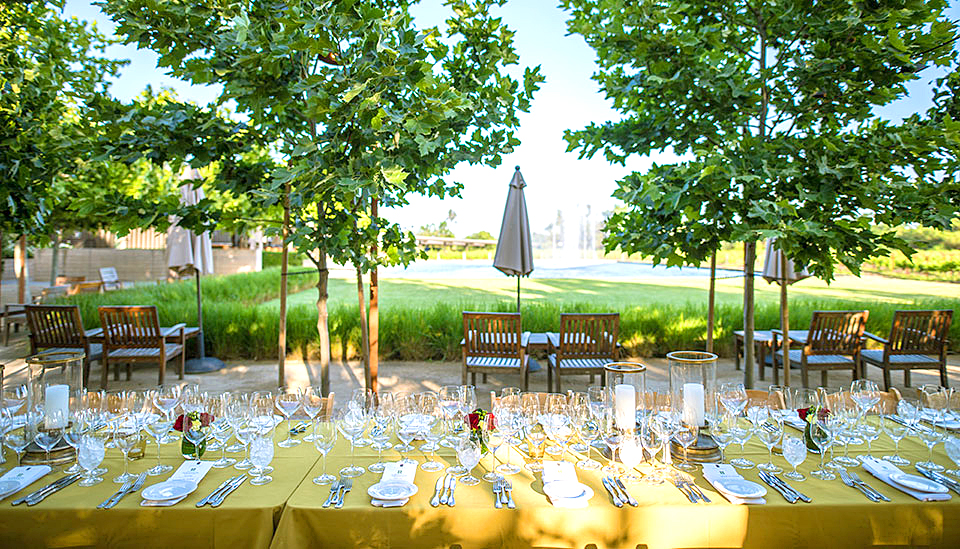 Host your next celebration at Alpha Omega! Whether it is an intimate dinner or a large celebration, our dedicated Events Team will help you create the perfect affair. Your special event can be hosted in the Barrel Room, Tank Room, one of the Private Rooms or on the Terrace. Whichever location you select, we would be delighted to work with you to coordinate all the details to ensure you have a beautiful and memorable wine country event.
For more information on customizing your private event, contact events@aowinery.com or call 707-302-1134.

Events Brochure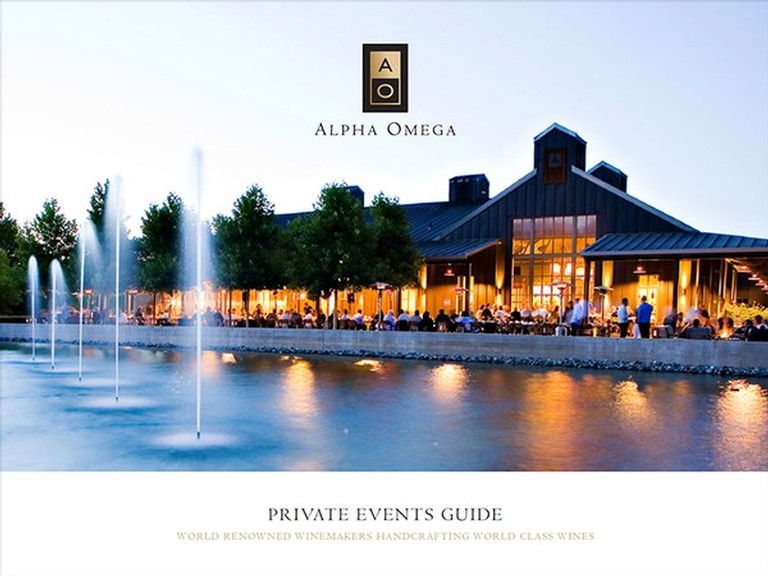 View Alpha Omega Winery Private Events Guide

Download PDF (7.2 MB)