Events
---
Wine Club Events
1155 & Oysters
11:00 A.M. to 2:00 P.M. Sat., May 19, 2018
Wine Club Members: $80, Guests: $100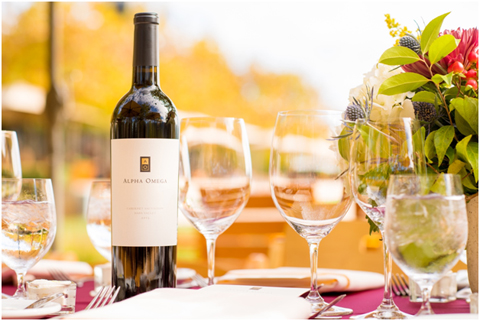 Summer BBQ
7:00 PM to 10:00 P.M. Sat., June 9, 2018
Wine Club Members: $125, Guests: $150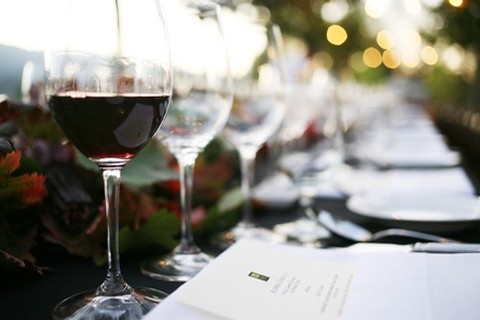 5-Year Member Anniversary Dinner
7:00 P.M. to 10:00 P.M. Sat., July 14, 2018
Complimentary for Wine Club Members
Lobster Dinner
7:00 P.M. to 10:00 P.M. Sat., August 18, 2018
Wine Club Members: $175, Guests: $200
---
Special Events

Big Bottle Benefit
6:30 P.M. July 27, 2018 or Sat., July 28, 2018
$500 - Click here for details

Music in the Vineyards
Roll Over Beethoven, The Party
Alpha Omega
June 23, 2018 | 7:00 P.M. to 10:00 P.M.
Alpha Omega is excited to host Music in the Vineyard's Roll Over Beethoven, The Party, an upscale, down-home evening on our Vineyard Terrace which includes a delicious dinner, wines, music and dancing. Vintners Robin and Michelle Baggett donated the winery for this private, sold-out event, and vintners Jeff Gargiulo and David Duncan, who will perform with their popular country rock band, the Silverado Pickups, donated their talents. Music in the Vineyards, a 501(c)(3), is a nationally-acclaimed chamber music festival held each August in the Napa Valley. For more information on MITV, click here.
---
Private Events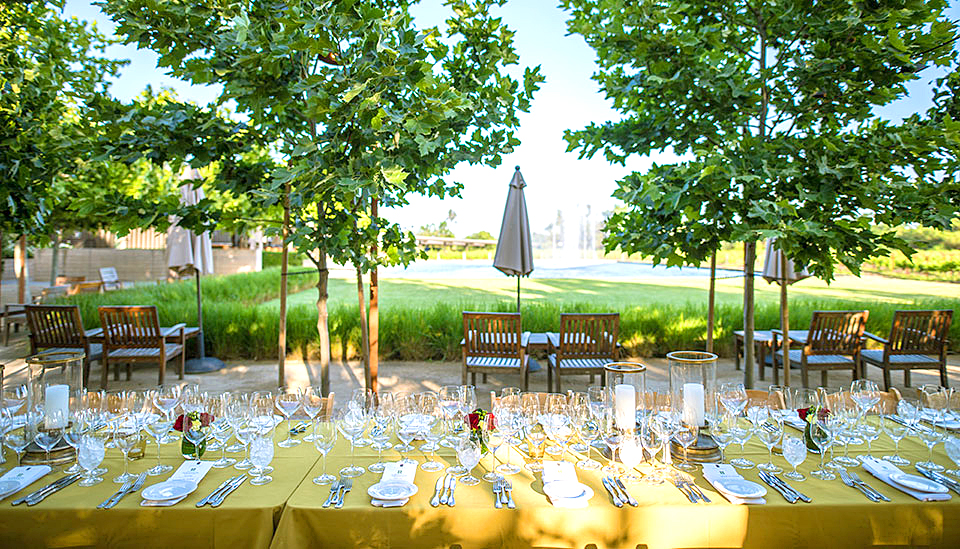 Host your next celebration at Alpha Omega! Whether it is an intimate dinner or a large celebration, our dedicated Events Team will help you create the perfect affair. Your special event can be hosted in the Barrel Room, Tank Room, one of the Private Rooms or on the Terrace. Whichever location you select, we would be delighted to work with you to coordinate all the details to ensure you have a beautiful and memorable wine country event.
For more information on customizing your private event, contact events@aowinery.com or call 707-302-1134.

Events Brochure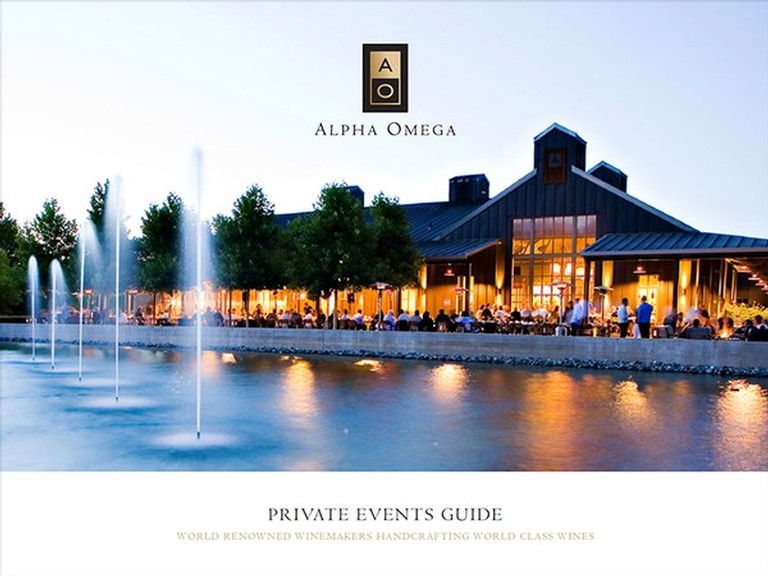 View Alpha Omega Winery Private Events Guide

Download PDF (7.2 MB)