February 1, 2021 | Alpha Omega
Celebrated Winemaker Andy Erickson Joins Alpha Omega as Consultant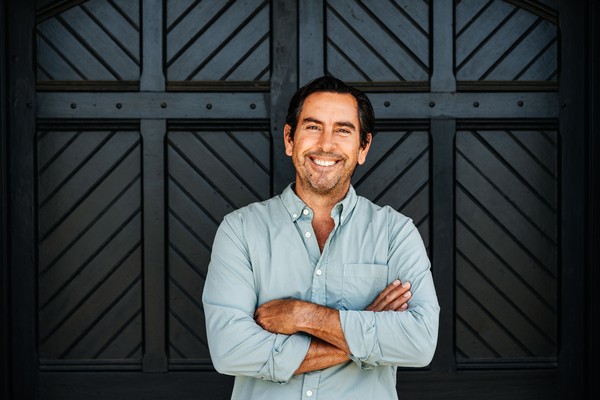 We're excited to announce that celebrated winemaker Andy Erickson is our new consulting winemaker! He has crafted an illustrious career since arriving in Napa Valley in 1994. Over the years, he has worked with such properties as Harlan Estate, Staglin Family Vineyards and Screaming Eagle. He and wife Annie Favia, a viticulturist, launched their own labels, Favia Wines and Leviathan, in 2001 and 2003, respectively. Andy currently consults for Dalla Valle Vineyards, Mayacamas Vineyard & Winery, Arietta, To Kalon Vineyard Company, Ellman Family Vineyards, and, more recently, Cervantes and Seven Apart.
Andy was recently asked about the best advice he ever received in winemaking and replied, "When I started my own winery and started consulting for people…in the early 2000s…[David Abreu] came to me one day and said, 'If you're going to take a new project on, you have to picture all your clients at a dinner party, and you're going to invite someone new into the picture, [so] what does that person bring to the table? How is everyone you're already working with going to view this new person?' I just thought that was so cool and I still kind of think that way. I don't have so many projects going on [now] but every time I take something on, I try to think, 'How is this really going to fit into what I'm doing?'… [Also,] a lot of people ask, 'How did you decide to do what you're doing,' and the fact is, I never had a plan. I came to [Napa] Valley…and I just fell in love with the idea of [making wine]…I just sort of make it up every day and it's such a great place and a great industry."
Our vintners, Robin and Michelle Baggett, have been friends with Andy and Annie for more than decade.
"My relationship with Andy continued to flourish during our work together on the Napa Valley Vintners Board of Directors," said Robin, NVV's past board chair and a member of its Executive Committee. "Bringing him onboard to consult is a great opportunity to work with Andy, a highly respected winemaker who truly believes in the uniqueness of the diversity of terroir in Napa Valley. Since our inception in 2006, this philosophy has been our basis for handcrafting some of the most highly sought-after wines in Napa Valley."
Andy added, "Having known Robin and Michelle for more than a decade, and watching what they have created at Alpha Omega, I was excited when Robin asked me to get involved. They're already working with some of the best vineyards in the valley, and I'm already a fan of the wines. I look forward to being a part of this new chapter."
The relationship is an extension of Andy's bond with the Alpha Omega winemaking team, which developed as Andy worked on a project with them last year at Alpha Omega. The wine ultimately resulted in Alpha Omega Cabernet Sauvignon Oakville Napa Valley 2018, which will be released the first week of April and showcases fruit from this famous sub-appellation.
"The winemaking synergy, philosophy and collaboration between Andy and our winemaking team was so terrific that we wanted to expand the relationship even further by bringing Andy into our Alpha Omega family as Consulting Winemaker," Alpha Omega COO Jeff Knowles said.
Welcome to the Alpha Omega family Andy!
Comments
Commenting has been turned off.