December 9, 2019 | Pairings | Alpha Omega
Holiday Food and Wine Pairings from Master Sommelier Bob Bath
'Tis the season to think about holiday food and wine pairings. Whether you aim to dazzle your guests with a spectacular meal or impress your host by bringing the perfect bottle of wine, we've taken the guesswork out for you. Here, our Master Sommelier Bob Bath offers his holiday food and wine pairing recommendations (along with wine serving tips) that will have your friends and family raising a glass to you.
Alpha Omega Chardonnay Napa Valley 2015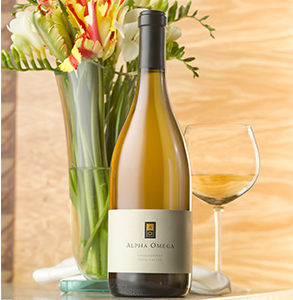 "This Chardonnay is at a wonderful point in its evolution right now with a beautiful balance of fruit and crisp acidity," Bob says. "The weight of this wine and the concentration of flavor makes it versatile with so many dishes." He advises not to serve this Chardonnay too cold. "Let the flavors of the wine come out. If it's too cold, you're going to miss out on something not only in the quality of the wines but the quality of the pairings."
He recommends pairing the Alpha Omega Chardonnay Napa Valley 2015 with ham, turkey or a full-bodied seafood dish. Celebrate Dungeness crab season with this crustacean and a butter accompaniment whose richness pairs well with the Chardonnay.
His other recommendations, which include links to the recipes from Food Network, are:
Braised Escarole with Pancetta "When you braise you reduce the bitterness that is inherently in those type of greens. Add a little pancetta and that saltiness will make the fruit flavors of the wine come out."
Porchetta "When you stuff the ham with lemon, oranges, garlic, red peppers and capers, you're taking something neutral and creating complexity. That's what this Chardonnay has. It's losing its youthful edges and becoming more balanced. I like to have complex wines with complex dishes. There's more of a synergy between the two instead of one overwhelming the other. Also, the pork is going to develop complexity spending three hours in the oven the same as wine develops complexity sitting in a barrel."
Shrimp-Stuffed Calamari with Polenta "If you just had the shrimp-stuffed calamari, it would be a good pairing with the garlic, olive oil, parsley, basil and shrimp. Adding polenta creates a weight in the dish that makes it perfect pairing with the weight of the Chardonnay. That's when you go from a good pairing to a great pairing."
Herbed Cauliflower with Parmesan Cheese "Parmesan brings some body to the cauliflower. You can also add some capers."
Proprietary Red Napa Valley 2016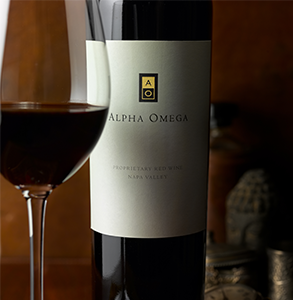 "In the last 10 vintages, this is one of the most exciting vintages we've had in Napa Valley," Bob says. "There's tremendous balance in this wine. There's also complexity with the different vineyards from valley floor to mountains and different varietals. Now you have the orchestra instead of the individual instrument, and you have everybody playing together in terms of something of creating something that is better together than the individual parts." He recommends decanting this wine for an hour to truly be rewarded.
"If you're having prime rib, this wine is right up your alley," says Bob, adding that creamed horseradish is the perfect accompaniment. If opting for a traditional roast lamb, add a salsa verde to create complexity to match the wine.
Braciole "Braising the flank steak in the oven for a long time will bring out the complexities in this Italian dish. And there's enough acidity in this Proprietary Red to match the acidity in the tomato sauce."
Pescatarians can enjoy fish and red wine as well but Bob recommends a denser or firm fish such as tuna or swordfish. Grill the fish and serve it with an earthy mushroom sauce to help bridge the two. "We often talk about bridging in food and wine, which is finding the flavors in the wine and the flavors in the dish. It doesn't have to be exactly the same. If you have a slight earthy component in the wine and put mushrooms in the dish, then you start creating these bridges. When people want to experiment, they should keep those ideas in mind." Serve the fish on a bed of squash, tomatoes and onions.
A cheese course is the perfect way to continue enjoying the Proprietary Red 2016 after the entrée and side dishes. Opt for Manchego from Spain, Italian asiago or parmesan to highlight the fruit in this wine. "You'll notice that the wine, when you taste the cheese, will taste fruitier because those tannins are naturally being downplayed by the saltiness of the cheese," Bob says.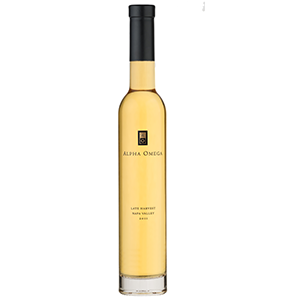 "This 2011, even at eight years old, is still a young wine," Bob notes. "These wines age magnificently and have the benefit of sugar and acidity that help as a natural preservative of the wine. They should be served a little colder. I like to see it warm up at the table. They don't need a lot of air so don't use big glasses."
Blue cheese pairs beautifully with the Late Harvest 2011. For sweets, Bob recommends crème brûlée, cannoli with fruit such as dried apricot and dried peaches and pecan pie. Or try something fun such as a Triple Ginger Soufflé.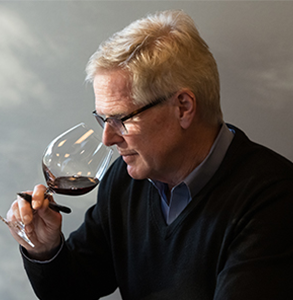 Master Sommelier Bob Bath
Share your holiday table with Alpha Omega wines on social media and be sure to tag us using @aowinery on Instagram and Twitter and @AlphaOmegaWinery on Facebook.
Comments
Commenting has been turned off.