May 30, 2023 | Stricker | Alpha Omega
Stricker: The Last Block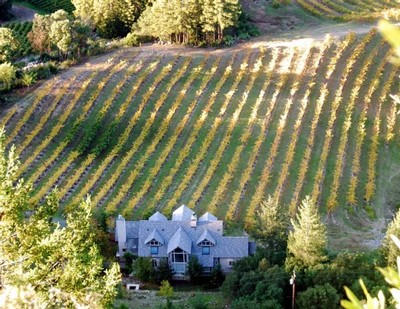 Photo by Larry Stricker.
A heritage block of Cabernet Sauvignon will remain at Stricker Vineyard on Mount Veeder.
The time has come when we can reveal a little secret… not everything is coming out of the ground as we redevelop Stricker Vineyard on Mount Veeder. We've decided to preserve a few rows of hillside Cabernet Sauvignon vines behind the Stricker home planted to several Heritage clones.
The postage stamp block will be known as the "Drew Block." The small, intensely colored grapes produced by these vines are the result of the shallow rocky soils on this steep incline combined with cool growing conditions. Stricker Vineyard "Drew Block" will debut with the 2021 vintage and preserve the legacy of the Drew vineyard. This extremely limited bottling is destined for future ERA Elite shipments.
Stricker Vineyard Cabernet Sauvignon Napa Valley 2021
will be released this fall.
Comments
Commenting has been turned off.