Sustainability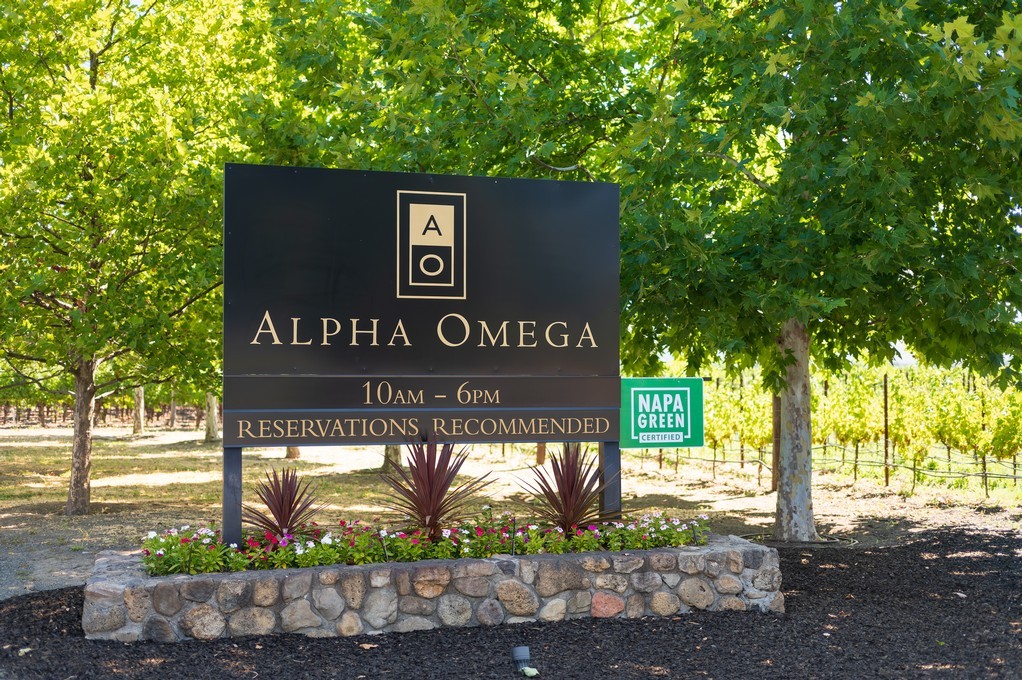 Napa Green
Alpha Omega's land and winery became Napa Green certified in 2017, and the estate vineyard is transitioning to the new Napa Green Vineyard certification. Napa Green serves as a catalyst and facilitator to grow certified sustainable, responsible businesses committed to the environmental stewardship and climate action in Napa County. Alpha Omega became a member of The Porto Protocol, an international nonprofit institution committed to make a greater contribution to mitigate climate change.
Napa Green is one of only four sustainable winegrowing programs nationwide offering the opportunity for comprehensive soil-to-bottle certification in both the vineyard and winery. 40% of all the certified sustainable wineries in CA are in Napa County. Napa Green wineries implement more than 100 sustainability and stewardship standards to:
Save energy & water and increase efficiency
Prevent waste through recycling, composting and environmentally preferable purchasing
Reduce GHG emissions and the winery's carbon footprint
The whole facility is certified from production to hospitality
For more information, please visit www.napagreen.org.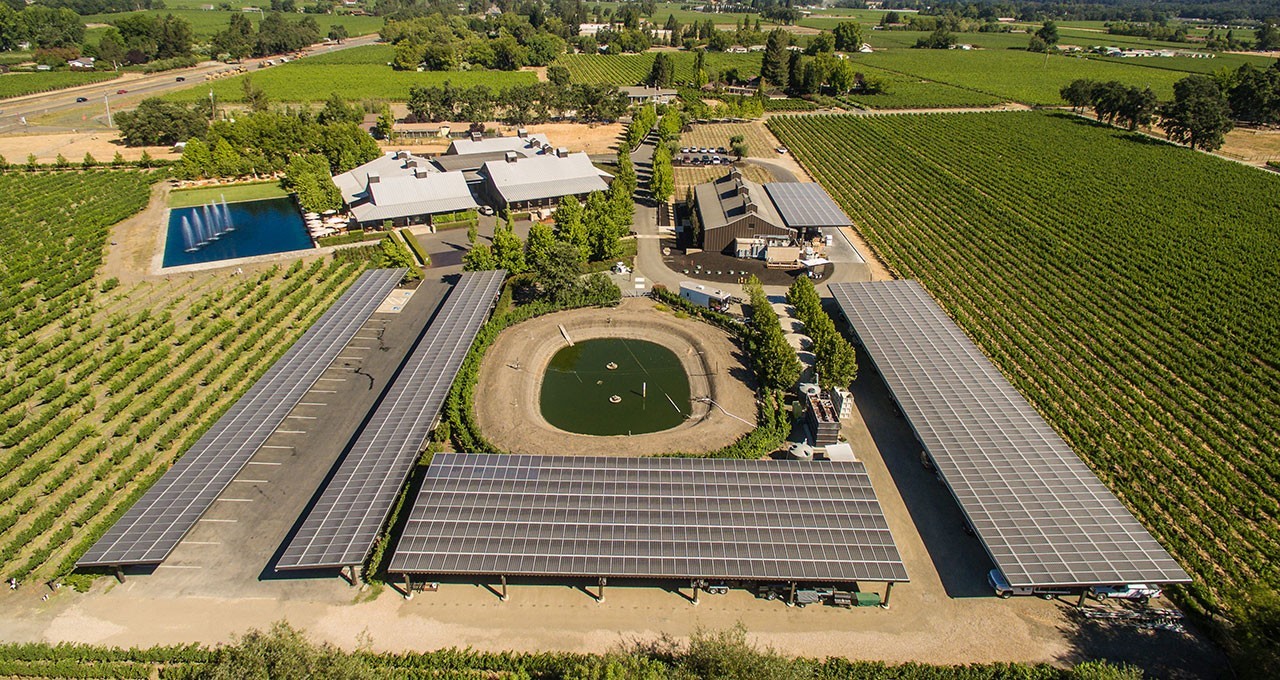 Solar Power
Alpha Omega installed a 400-kilowatt solar power system in 2016. In six years, the five solar arrays produced more than 3,236,500 kWh hours. The solar arrays were architecturally designed to serve as shade structures for parking and winery equipment and include an impressively engineered, cantilevered crush pad structure to provide shade and weather protection during harvest.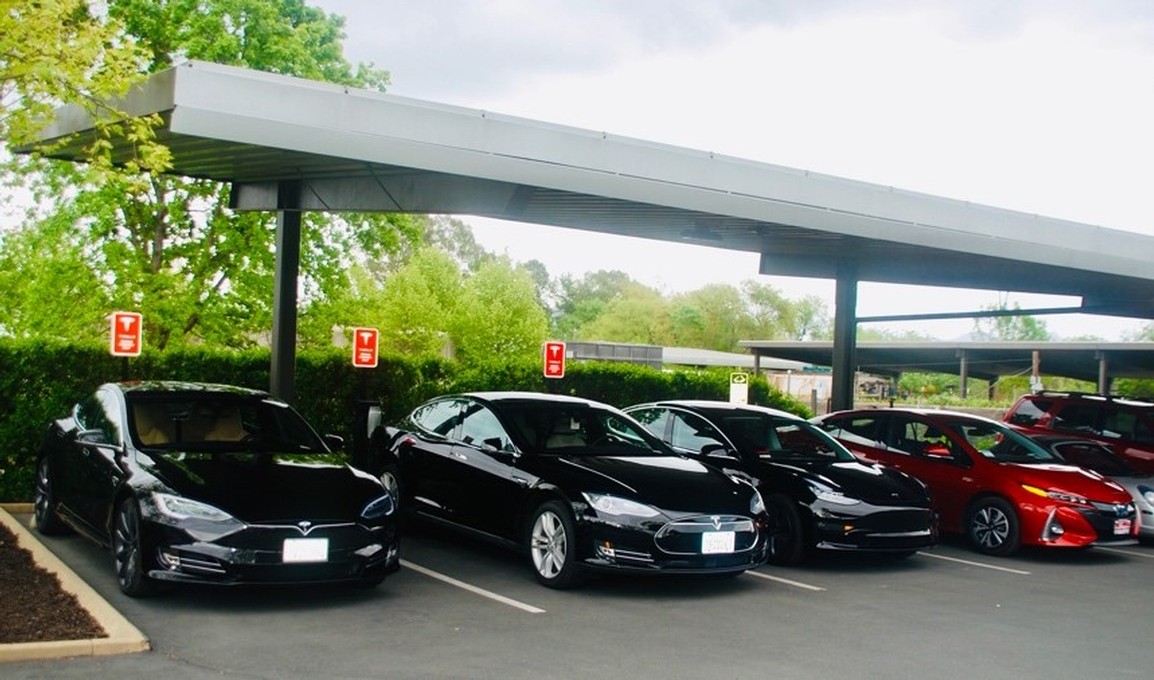 Electric Vehicle Charging Stations
Alpha Omega proudly offers charging stations for Tesla cars and other electric vehicles.
Water Reclamation
In 2009, Alpha Omega installed a Lyve System from New Zealand to process domestic and winery wastewater into reusable clean water. Alpha Omega processed nearly 11 million gallons of wastewater in 12 years. The treated wastewater exceeds California state quality requirements and is used for careful, precise application in the estate vineyard at key times through drip irrigation and for landscaping.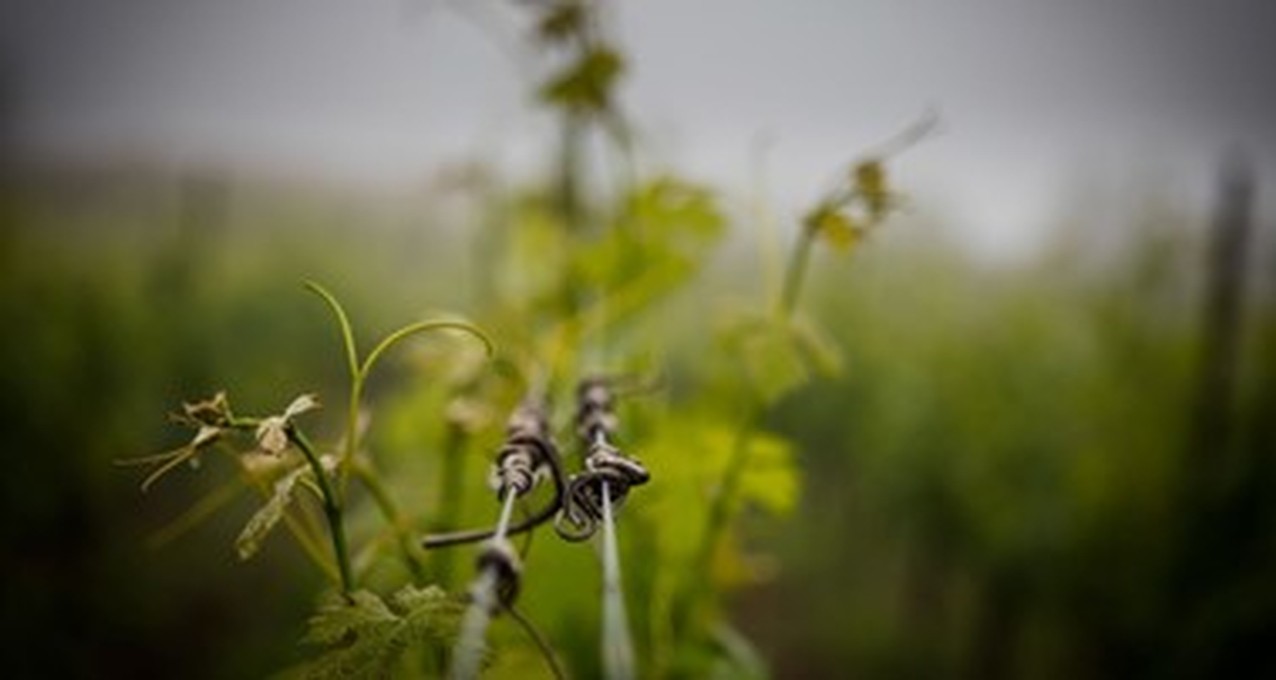 Bear Creek/Bale Slough Restoration Project
Alpha Omega is committed to the Bear Creek/Bale Slough Restoration Project to improve habitat for threatened steelhead trout in the Napa River watershed. Bear Creek is a tributary to the Napa River in Rutherford. Alpha Omega donated acreage off its estate 1155 Vineyard to allow civil engineers to widen, restore and clean up the slough so it does not flood. In addition, non-native species will be removed, a healthy eco-system will be created, and steelhead trout will run and spawn up the river.
Realtime Solar Power Data