2020 Wildfire Relief Donation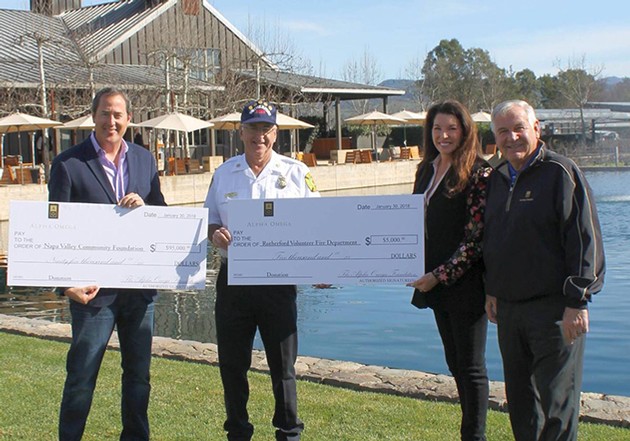 To donate other amounts or have any issues, please contact AOC Foundation Staff member at AlphaOmegaFoundation@aowinery.com.
Thank you for visiting this page. The Alpha Omega Collective Foundation, a recognized 501(c)(3) tax exempt organization, is committed to helping the members of the Napa Valley community. As we did after the 2017 North Bay Fires, the AOC Foundation is partnering with our winery customers to raise funds to donate to the Napa Valley Community Disaster Relief Fund. Managed by the Napa Valley Community Foundation, the fund assists those impacted by the LNU Lightning Complex Fire, which began in August 2020, and the Glass Fire Incident, which began in September 2020.
All donations made to the AOC Foundation will be remitted to the Napa Valley Community Disaster Relief Fund. Please join us in helping those in our community in need. We raised $100,000 for wildfire relief in 2017 and with your help can reach that goal again. Thank you for your generosity.
---