National Hispanic Heritage Month Celebration Event Ticket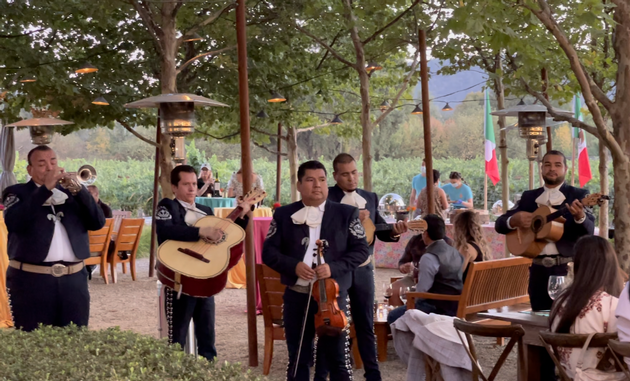 You're invited to join Alpha Omega Vintners Robin and Michelle Baggett, Winemaker Matt Brain and Vineyard Manager Joel Antonio for a lively National Hispanic Heritage Month Celebration on the Vineyard Terrace of our Rutherford estate.

Dress for the occasion as we present a purposeful and memorable evening filled with fine wine from our cellar, live entertainment from a mariachi and traditional Mexican food. As the sun sets, stroll around our Vineyard Terrace, where fare that promises to delight will be set up.

In addition to honoring the histories, cultures and contributions of American citizens whose ancestors came from Spain, Mexico, the Caribbean and Central and South America, we will also proudly donate a percentage of the evening's wine sales to the Napa Valley Farmworker Foundation, a nonprofit founded in 2011 by wine grape growers to support farmworkers.

We look forward to raising a glass with you at the National Hispanic Heritage Month Celebration!
Date: Saturday September 10, 2022
Time: 07:00 P.M. PT to 10:00 P.M. PT
Please RSVP to Reservations@aowinery.com by August 26, 2022.
---