Single Vineyard Box 2014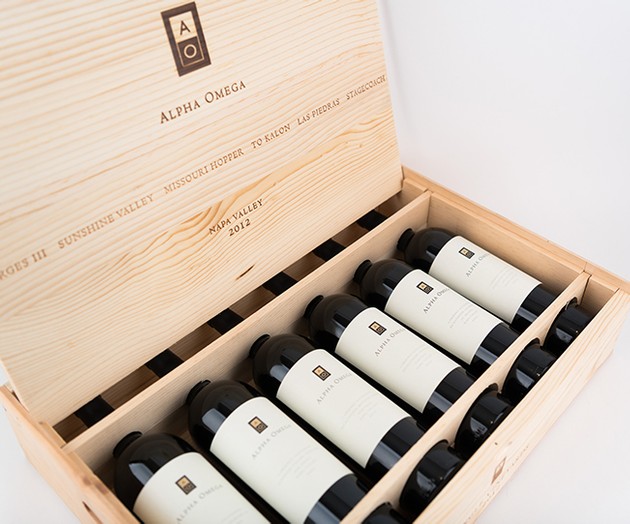 Cabernet Sauvignon Beckstoffer Georges III Vineyard 2014 – Purchased by Beaulieu founder Georges de Latour in 1928, and later purchased by Beckstoffer Vineyards, the Georges III Vineyard produces an amazingly complex and elegant wine due to a higher clay content in the soil which retains water, keeping the vines cool in hot Rutherford temperatures.
Cabernet Sauvignon Sunshine Valley Vineyard 2014 – A tiny sliver of Oak Knoll shielded from the setting western sun, this is our coolest site for Cabernet Sauvignon. Long, slow ripening grapes, thick, sturdy vines and the sprinkling in of Cabernet Franc and "stunning" (our winemaker's words) Malbec plantings make for quite a combination.
Cabernet Sauvignon Missouri Hopper Vineyard 2014 – Missouri Hopper Vineyard was a portion of the historic Vine Hill Ranch located in the Oakville AVA. This is at the hourglass of the Napa Valley, giving it a cooler climate than neighboring To Kalon Vineyard due to the influence of the bay. Missouri Hopper yields Cabernet Sauvignon that has a balance of ripeness with finesse and elegance.
Cabernet Sauvignon Beckstoffer To Kalon Vineyard 2014 – One of California's most famous and historically important vineyards, To Kalon's reputation is well-deserved. Farmed to our standards, the lush, decadent fruit that has made Oakville the heart of Napa Valley opulence is there in every sip.
Cabernet Sauvignon Beckstoffer Las Piedras Vineyard 2014 – The first vineyard planted in what is now the St. Helena appellation has been a Beckstoffer secret weapon since 1983. Warm and dry, this site yields tiny berries of immense concentration which produce a powerhouse for long-term aging.

Cabernet Sauvignon Stagecoach Vineyard 2014 – Scouring this massive property for the right blocks is never easy, but we found them! Above the fog line and perfectly oriented, Stagecoach has become a benchmark for top producers of Napa Cabernet.
Wine Specs
Varietal
Cabernet Sauvignon
---