February 1, 2023 | Stricker | Alpha Omega
Stricker: The Rebirth of a Mountain Vineyard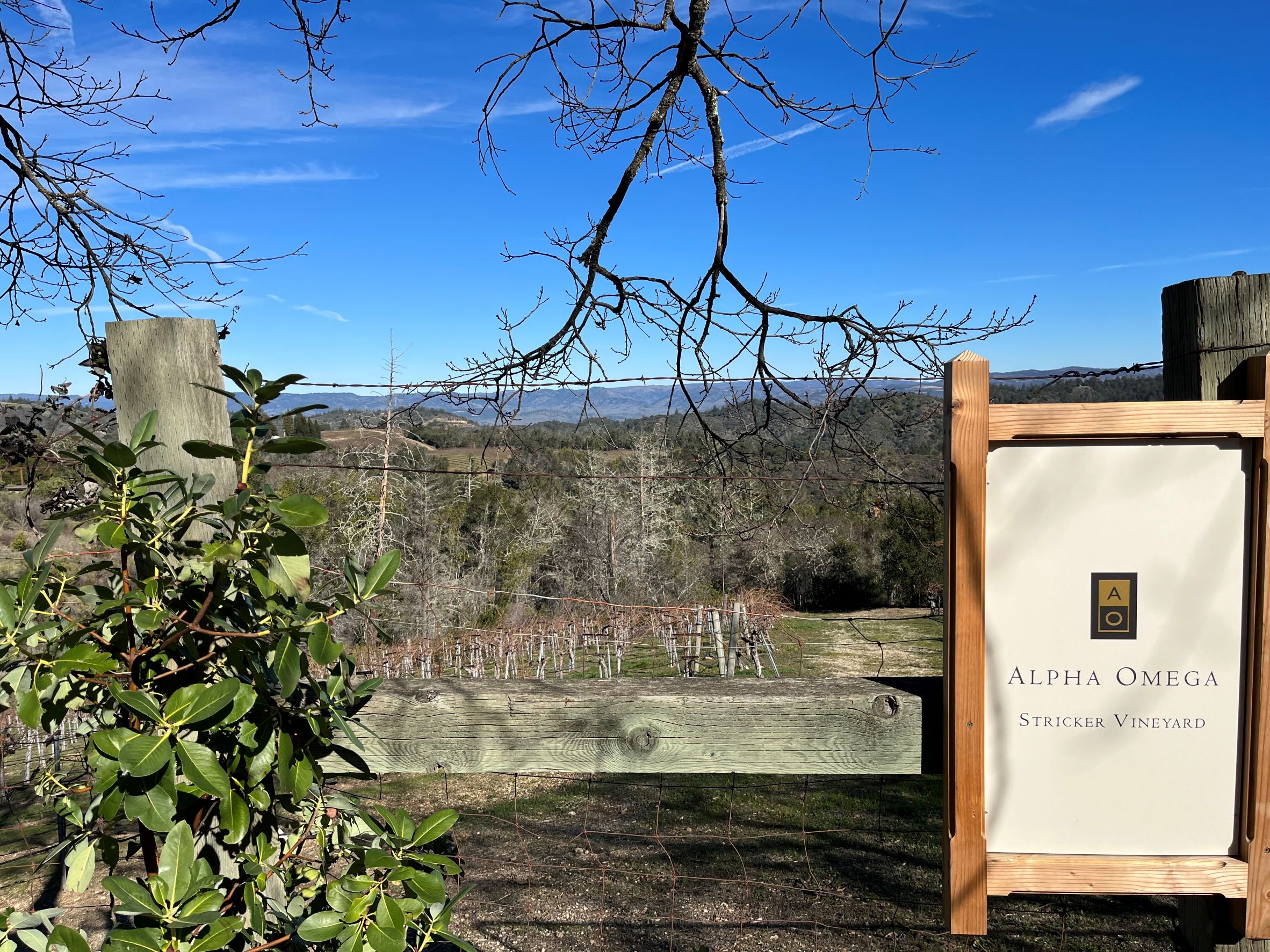 Alpha Omega's Stricker Vineyard sits at 1,500 feet elevation on Mount Veeder.
Part 1 in our ongoing series, Stricker: The Rebirth of a Mountain Vineyard
Named for the volcanic apex of Napa Valley's southwestern flank, vines have been growing on the slopes of Mount Veeder since at least the 1860's. Fearless vintners have carved terraces into the Mayacamas hillsides and navigated switchback trails that are still prone to washouts (as we experienced firsthand in January). It has always been proudly inaccessible, a sort of isolated mountain wilderness with its own set of rules. In 1986, when renowned architect Larry Stricker looked at 40 untamed acres stretching to 1,500 feet in elevation and envisioned the vineyard potential within, he understood he was signing up for the long haul.
Originally purchased from the federal government by a settler named George Drew in 1892, the land changed ownership many times until Larry acquired and carefully plotted and planted 22 acres to Cabernet Sauvignon and Chardonnay. For years, his grapes were purchased by the likes of Sbragia and Mt. Brave for their Mount Veeder AVA bottlings, a testament to the pedigree of the Stricker Vineyard. We had been eagerly buying fruit for several vintages before we heard that Larry might be willing to listen to a fair land offer. In 2015, we acquired the property for the Alpha Omega vineyard portfolio and named it Drew Vineyard. Having officially renamed the property in Larry's honor, we invite you to follow along as we document its rebirth under our careful care and continued respect for the land.
It's rare to have the opportunity to chronicle the experience of an entire vineyard replant, and we're eager to share insights, progress reports and (hopefully) an interesting tale or two as things advance. These are exciting times for our winemaking team as they get to actively participate from day one. Check back periodically to travel along on the the rebirth of a mountain vineyard. We will also post a link to each new blog post on our Facebook page so be sure to follow us!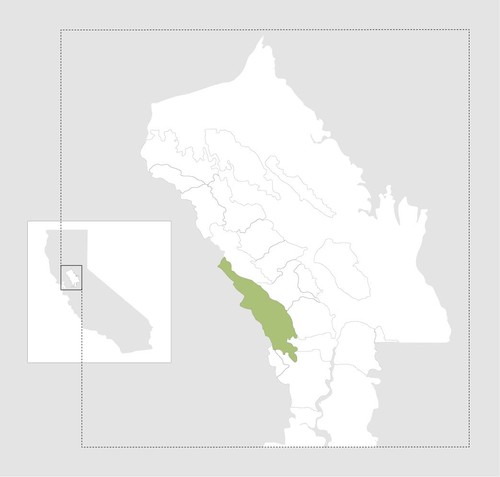 Stricker Vineyard Cabernet Sauvignon Napa Valley 2021
will be released this fall.
Comments
Commenting has been turned off.